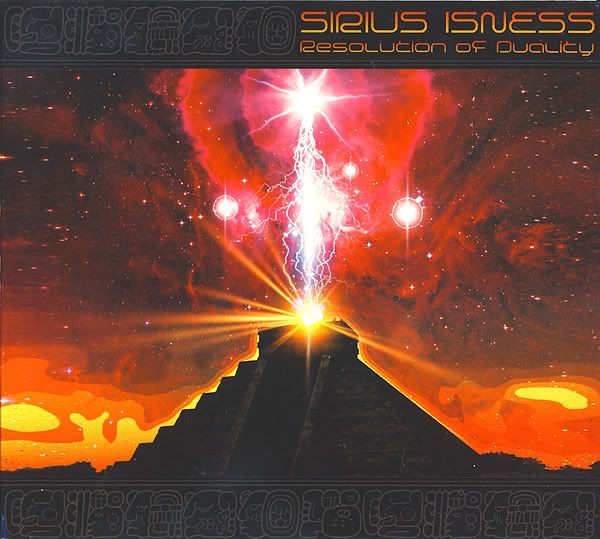 Moon Spirits Records MSRCD006 |
Buy!
Style: Full On
Release Date: May 05 2004
LAME 3.97 Final | EAC 0.95 beta 3 | 256kbps | 44.1kHz | Joint-Stereo | 01:09:34 min | 127,52 MB
As the new star of the Moon Spirits galaxy, the story of Sirius Isness starts in California with a beginning of career in solo for Max. Later, he meets Davina who becomes his partner both in private life and Within the band.
With 'Resolution of Duality', they also offer us a multi-facets psychedelic trip between 'Ying and Yang', 'good and evil' or 'man and woman'...
The album of Sirius Isness, which was composed in the Tepoztlan mountains (Mexico), will light up your private and shared listening moments while waiting for summer time.
Carrier of hope and peace, 'Resolutino of Duality' will probably become the surprise of spring.
Let yourself be rocked by this history of man and a woman who tell you their love with their music as a unique mirror.
Enjoy it and keep the spirit
1. 2012 Tepoz Trippers
2. Out Of Reality
3. Osaka Blues
4. Spheres
5. Irrational Substance
6. The Good Man
7. Living Memories
8. Secret Vision
9. Resolution Of Duality
Descarga!